6 injured in police firing as massive protests continue in Indian Kashmir
By Aijaz Hussain, AP
Monday, August 2, 2010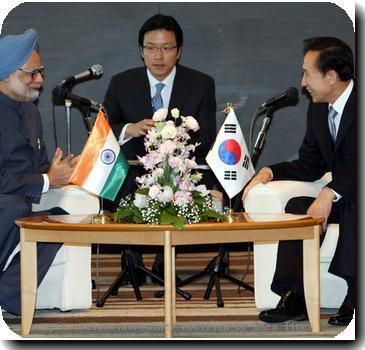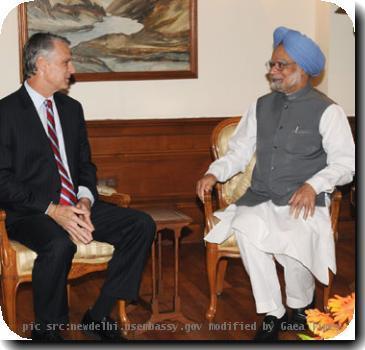 Massive protests continue in Indian Kashmir
SRINAGAR, India — Government troops fired at thousands of activists protesting Indian rule over the country's portion of Kashmir on Monday, injuring six people in persistent violence that has left 33 people dead over the past seven weeks.
The top elected official in the predominantly Muslim state, Omar Abdullah, was in New Delhi to meet with Prime Minister Manmohan Singh and Home Minister P. Chidambaram and discuss steps to defuse the wave of unrest.
The recent tension in the Himalayan region — divided between India and Pakistan and claimed by both — is reminiscent of the late 1980s, when protests against New Delhi's rule sparked an armed conflict. The conflict has left more than 68,000 people dead, mostly civilians.
Clashes Monday between Kashmiri Muslim protesters and government forces in the southern towns of Bijbehara and Arwani injured at least six people.
The death toll in seven weeks of clashes rose to 33, including 10 over the weekend. Two young men, who were injured in clashes with government forces over the weekend, died of bullet and tear gas shell injuries in a hospital on Sunday night in Srinagar, Indian Kashmir's main city, a police officer said on condition of anonymity as he was not authorized to talk to reporters.
Kashmiri Muslims have held massive street protests, attacked security camps with rocks and burned police stations in the past seven weeks in the region. Government forces have responded by using live ammunition and tear gas to break the protests against Indian rule.
The mostly Muslim region, where resistance to rule by predominantly Hindu India is strong, has been under a rolling curfew and strikes after anti-India street protests and clashes surged last month.
Abdullah, in New Delhi, described the prevailing situation in the Kashmir valley as worrisome and said that "some anti-social elements are hell bent to foment trouble, mayhem and bloodshed in the valley to satiate their political designs."
On Sunday, he appealed to the people of all shades of opinion, media and religious heads to join the government in stopping bloodshed, adding that he and his government cannot stop it single handedly.
Last week, local authorities asked two retired judges to investigate the deaths of protesters, but the move has failed to calm the anger.
In Srinagar on Monday, troops announced over public address systems mounted on their vehicles that stern action would be taken against those violating the curfew.
However, hundreds of protesters came out on the streets in several neighborhoods, chanting "Go India! Go back" and "We want freedom."
Troops fired warning shots and tear gas to disperse the protesters, the police officer said.
India and Pakistan have fought two wars over control of Kashmir since 1947. Both claim the region in entirety.
Separatist politicians and militants reject Indian sovereignty over Kashmir and want to carve out a separate homeland or merge with predominantly Muslim Pakistan.
Filed under:
Religion
Tags:
Asia
,
India
,
Kashmir
,
Manmohan Singh
,
Municipal Governments
,
New Delhi
,
P Chidambaram
,
Pakistan
,
Protests And Demonstrations
,
Religious Issues
,
South Asia
,
Srinagar