Ganesh Chaturthi Festival On September 11
By Swatilekha Paul, Gaea News Network
Thursday, September 9, 2010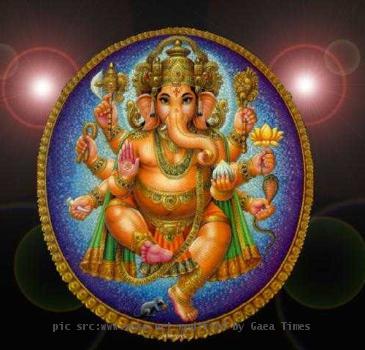 more images
MUMBAI, INDIA (Gaeatimes.com) Mumbaikars now have something to rejoice of. Ganesh Chaturthi, which is considered as the biggest festive bash in Mumbai and also in India will begin from September 11. The ten day long festival is regarded as an auspicious occasion for the Hindus as they celebrate the festival with much grit and integrity.
Ganesh Chaturthi aka Vinayaka Chaturthi will commence on the eleventh of this month and will continue for ten long days. The festival is celebrated to mark the birthday of Lord Ganesha - the god of wisdom, prosperity and the end of all atrocities. During this period, every household in the block places a clay idol of Ganesha to celebrate the occasion. Although due to the heavy chaos the traffic gets disrupted, but the festive mood covers all of it. Residents of Mumbai are seen donning new clothes in this season to celebrate the festival. Huge deities of Lord Ganesha are placed at certain spots as huge number of people flock in to take the blessings of the lord of prosperity.
Ganesh Chaturthi started off as a public event and was driven by the renowned freedom fighter Bal Gangadhar Tilak. Since its inception, the festival has been celebrated all over Maharashtra and its adjoining states with much joy. History beckons that Bal Gangadhar Tilak started this occasion to mend the gap between the Brahmins and the non-Brahmins. The freedom fighter billed Lord Ganesha as the God of everybody.
Ganesh Chaturthi starts on shukla chaturthi and ends on Anata Chaturthi. On Anata Chaturthi, the last day of celebration, the clay idols of Lord Ganesha are submerged in the rivers/sea to mark end of the festival.