Pope Benedict XVI's Visit Not Favored By Many
By Reema, Gaea News Network
Tuesday, September 14, 2010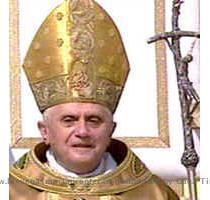 more images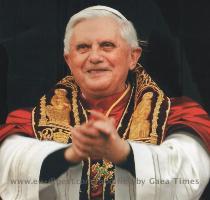 more images
LONDON, UNITED KINGDOM (GaeaTimes.com)- As per the schedule Pope Benedict XVI will be making his first United Kingdom visit on Thursday, Sep 16. While thousands of pilgrims are expected to turn up to see the Pope, some sources report that a survey conducted by a reputed media source has found that only 14 percent of British citizens are in favor of the Pope Benedict XVI's visit. The reports that were published on Tuesday hold that people are either dissatisfied with the huge amount of money that is being spent on the visit or for the views that are in general held by the Roman Catholic Church.
The survey took into consideration views of around 1,508 adult British citizens belonging to different sections of the society. Carried out on Sep 10 and 12, the poll pointed out that only 14 percent of the total people surveyed positively favor the Pope's visit and think that costs should not in any way bother the citizens. According to the survey reports, a total of around 57 percent people maintained that they are neither interested in the Pope's visit nor do they oppose it any way, but feel that the taxpayer's money should not be spend on it. Apart from it, the survey also found that 73 percent people do not support the pope's unconditional opposition of abortion with around 79 percent maintaining that they do not hold the pope's opposition of contraception good.
The British government is spending around 10 to 12 million pounds for the visit. The security operation surrounding the Pope's visit is estimated to cost up to 1.5 million pounds reportedly. For the religious aspect of the Pope's visit, the Catholic churches in Britain are contributing up to 10 million pounds.