LONDON - Pope Benedict XVI is due to end his four-day official visit to Britain Sunday with the beatification of a 19th century English convert, seen by the Catholic Church as a high point of the visit.
Pope celebrates Mass to beatify Cardinal Newman
LONDON - Pope Benedict XVI Saturday delivered his strongest condemnation yet of the child sex abuse scandal in the Roman Catholic Church as more than 10,000 people demonstrated in London against his official visit to Britain.
LONDON - Thousands of demonstrators marched through central London Saturday to demonstrate against the visit to Britain of Pope Benedict XVI.
LONDON - Pope Benedict XVI met British Prime Minister David Cameron and other political leaders on the third day of his official visit to Britain Saturday, as police continued to question six men held on suspicion of a terrorist plot against the pontiff.
LONDON - Pope Benedict XVI began the second day of his state visit Friday by meeting thousands of school children in London in an event described as "the big assembly".
Pope to meet Anglican leader on Day 2 of UK visit
NEW YORK (GaeaTimes.com) — Pope Benedict XVI visited Britain on his four day tour. His first public appearance at Great Britain was celebrated as 65,000 Roman Catholics gathered at the Glasgow's Bellahouston Park. It was a lifetime experience for most catholics as they had the sight of the Pope standing at the Altar.
Pope acknowledges church failures in abuse scandal
A brief look at the pope's British visit
Pope Benedict XVI is the first pope to be accorded a state visit to Britain, meaning that he was invited by the monarch as the head over another state, the Vatican. However, the queen will not host a banquet for Benedict, as she does for other state visits. Pope John Paul II came to Britain in 1982 on a pastoral visit organized by the church.
ROME - Pope Benedict XVI Thursday left Rome to travel to Britain for a four-day state visit set to include meetings with Queen Elizabeth II, government officials, and leaders of the Anglican Church.
Victims of childhood abuse demand action from pope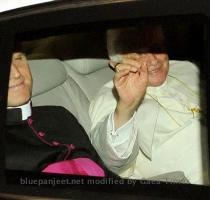 more images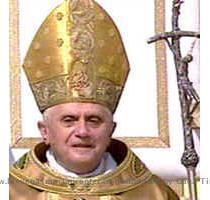 more images
Pope delivers Christmas blessing after fall
Vatican's top cleric in Arabia walks a thin line
Vatican: Pope attacker tried to get him last year
Woman knocks down pope at Christmas Eve Mass
Pope knocked down by woman at Christmas Eve Mass