Muslims in America Hesitant to celebrate Eid al-Fitr 2010
By Turjo, Gaea News Network
Wednesday, September 8, 2010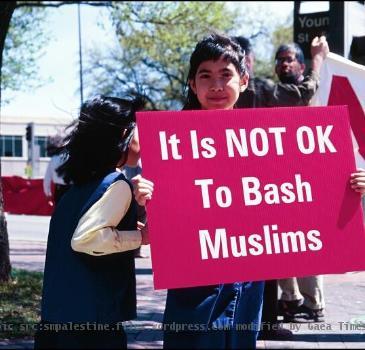 more images
NEW YORK (GaeaTimes.com) — 8 years have passed away since the infamous day of September 11 2001. The day that saw the loss of thousands of innocent American lives in the hands of the terrorists. The day which tarnished the images of all the American Muslims and forced them to accept mental and public humiliation in silence. Now, with the holy day of Eid al-Fitr at the door step, tension is running high among the Muslim community in America.
This year the Eid al-fitr, the Islamic holiday that concludes the holy month of Ramadan will be celebrated on Friday, September 10. So the Muslims of America are worried that outsiders might mistake the holiday festivities for celebrations of the 9/11 attacks, and see it as a provocation. In a country where the ambiance is filled with anti-Muslim sentiments and inflamed tensions, misunderstanding has occurred several time. In fact, the proposed construction of an Islamic cultural center two blocks north of Ground Zero has sparked vitriolic opposition, drawing mosques and Muslims around the country into similar conflicts.
It's no surprise, that Muslim American advocacy groups are urging caution this year. Being a minor community in terms of religion, Eid al-Fitr means a less pronounced celebration for the Muslims in America. With work and school responsibilities hanging around their neck, celebration time will be very limited. But they are sure to utilize this occasion with their near and dear ones.
The Islamic Society of North America is requesting Muslims to clean up parks, volunteer at soup kitchens, and do similar charitable acts on 9/11. This is to send a message to the common mass that the Muslims can rise above prejudice and hatred and can also be part of a peaceful society. Although 9/11 represents the worst misinterpretation of Islam, Muslims in America are trying hard to act in ways that will separate them from the terrorists.
With an occasion like Eid al-Fitr in hand, it's time to celebrate peace and prosperity with friends and relatives. But everything must be held behind the doors. As one of the young generation of American Muslim said
Pray, enjoy your family … but public amusement-park festivals on 9/11? Are you nuts?
Hope this trauma and anti-Muslim agitation ends soon. We really cannot afford more internal violence and rage over simple misunderstandings.