Shiv Sena demands ban on burqa
By IANS
Tuesday, October 19, 2010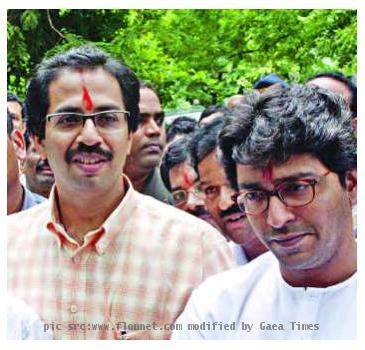 MUMBAI - The Shiv Sena Tuesday demanded a ban on burqa, calling the Muslim veil a threat to security interests.
In an editorial in party mouthpiece Saamna, the party said Turkey had once banned the burqa and now France had followed suit.
It said criminals were using the burqa to commit crimes.
It cited how a new born was stolen from the V.N. Desai Hospital here, and how CCTV footage showed a 5.2 feet tall burqa clad person committing the crime.
Earlier, a burqa clad person stole a four-day-old infant from the Lokmanya Tilak Hospital in Sion.
In Mumbai, many thousands of woman roam around in the burqa, even in public hospitals, but it is not possible to lift the veil of each woman and check their antecedents.
If a security personnel did that, then it led to protests, it said.
The edit contended that Islam has nothing to do with the burqa and that India should ban the veil.