Obama may visit Golden Temple during next visit: Aide
By Arun Kumar, IANS
Thursday, October 28, 2010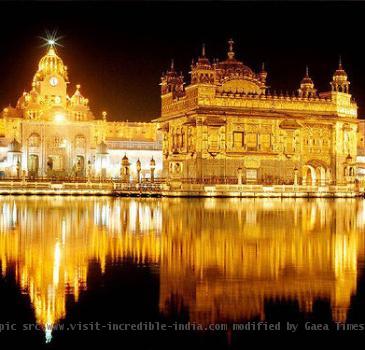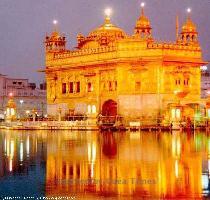 WASHINGTON - Time was the main factor behind US President Barack Obama's decision not to visit the Golden Temple during his upcoming India trip, and paying homage at the Sikh shrine at a later date cannot be ruled out, an aide has said.
"We can never do as many events as we'd like to," Ben Rhodes, national security aide, said at a briefing here, when asked if the president was giving Amritsar in Punbaj a miss as it would have required him to cover his head while visiting the Golden Temple.
"The decision we made was driven by the interests of time," he said. "We got a very packed three days."
Rhodes also said India was a big country and it was impossible to accommodate the number of events, cities and engagements the president would have liked to undertake. The visit to the Golden Temple could be taken up later, he added.
"Certainly we wouldn't rule out any visit in the future. And, hopefully, we'll be able to return to India. But right now, we're focused on this upcoming trip," he said.
"In India, you have one of the most dynamic and tolerant and diverse societies in the world and we want to pay tribute to that."
Rhodes said Obama always tries to have "cultural stops" on his overseas trips and noted his scheduled participation at Diwali events in Mumbai and visiting the Gandhi Samadhi in New Delhi during his India visit.
White House Press Secretary Robert Gibbs and Under Secretary of State for Political Affairs William Burns added that Obama's visit to India was "basically economic in purpose" and the longest one in his 22-month presidency to underscore the importance the administration had attached to the trip.
(Arun Kumar can be contacted at arun.kumar@ians.in)