Muslim students protest in Jakarta against Barack Obama's first Indonesian visit as president
By AP
Friday, March 5, 2010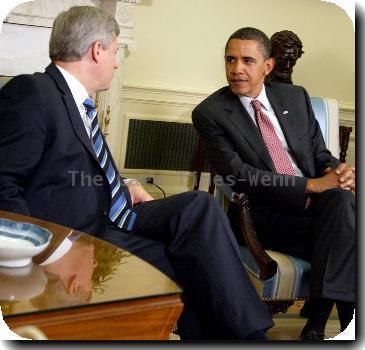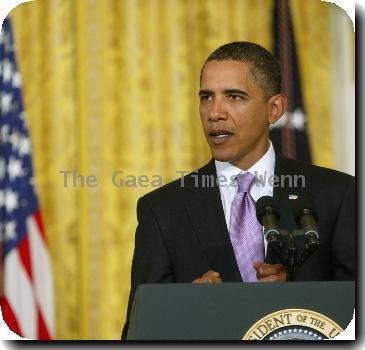 Indonesian students protest Barack Obama's visit
JAKARTA, Indonesia — Scores of Islamic students staged protests outside Jakarta's parliament and in at least three other major Indonesian cities on Friday against President Barack Obama's upcoming visit to this predominantly Muslim country.
The students carried banners branding Obama as an enemy of Islam and an imperialist in downtown Jakarta as well as in the provincial capitals Padang, Yogyakarta and Surabaya.
They also threw shoes at large pictures of Obama's head. An Iraqi journalist was sentenced to a year in prison for throwing his shoes at U.S. President George W. Bush during a news conference in Baghdad in 2008.
Protest organizer Ahmad Irhamul Fikri, spokesman for the Coordinating Board for Campus Proselytizing Institute, said bigger rallies will be staged next Friday in more Indonesian cities ahead of Obama's March 20-22 visit.
Such demonstrations of hostility toward Obama are rare in Indonesia, where he enjoys widespread popularity because he spend part of his childhood in Jakarta while his mother was married to his Indonesian stepfather.
Local government officials allowed business people to erect a statue of a 10-year-old Obama in a Jakarta park in December. But it was shifted last month to a nearby elementary school that he attended after more than 50,000 people supported a Facebook campaign against it and court action was threatened.
Obama is expected to sign the statue's pedestal while in Jakarta.