Obama, wife, daughters go on vacation bike outing under brilliant skies on Martha's Vineyard
By Mark S. Smith, AP
Friday, August 27, 2010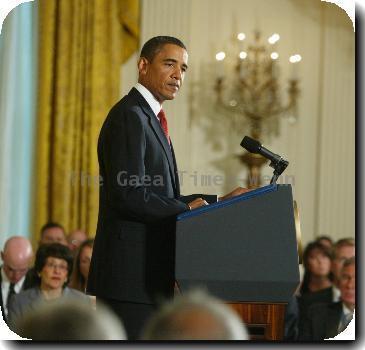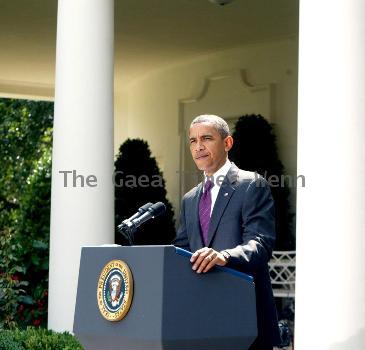 First family goes on island vacation bike outing
EDGARTOWN, Mass. — President Barack Obama took full advantage of brilliant New England weather on Friday, completing a short bike ride with his family before heading out for a much longer round of golf as his Martha's Vineyard vacation wound down.
It wasn't all games though. Before setting out for his round at the Vineyard Golf Club, the president met in the clubhouse for about 15 minutes with New York Mayor Michael Bloomberg. White House spokesman Reid Cherlin said the two spoke about the economy, not a proposed Muslim cultural center and mosque proposed for a site near ground zero.
Bloomberg supports the facility and Obama has said he believes Muslims have the right to build it, though he has pointedly said he was not commenting on the wisdom of that decision. Critics contend the site is too close to the prime target of the Sept. 11, 2001, attacks, which were launched by Islamic terrorists.
Under cloudless skies, the president, Bloomberg, Washington powerbroker Vernon Jordan and White House trip director Marvin Nicholson then teed off. The outing marked Obama's fifth round of golf during his 10-day vacation, eclipsing the four rounds he played during a shorter vacation to the island last year.
As he did in 2009, he hit all three island courses: Mink Meadows (once), Farm Neck (once) and Vineyard (three times), a course known for its limited use of pesticides and other environmentally friendly practices.
Earlier Friday, the president and first family went biking in the Manuel F. Correllus State Forest, a 5,100-acre preserve boasting 15 miles of bike trail.
"Hello. How are you?" said a casually dressed Obama asked as he rode by a couple of bystanders. Spotting members of his traveling press corps, he then said, "Hi guys."
The president rode with his eldest daughter, Malia, just behind first lady Michelle Obama, who rode with the couple's younger daughter, Sasha. Everyone wore biking helmets, unlike last year, when the president did not during a ride in Aquinnah and was criticized by bike-safety advocates.
They finished a six-mile trip along a trail called the State Forest Loop before returning to their rented farm complex little more than an hour after they left.
The Obamas return to Washington Sunday, after the president and his wife first make a stop in New Orleans to mark the fifth anniversary of Hurricane Katrina.
Associated Press Writer Glen Johnson in Vineyard Haven, Mass., contributed to this report.
Filed under:
Islam
,
Religion
Tags:
Barack Obama
,
District Of Columbia
,
Edgartown
,
Environmental Conservation And Preservation
,
Land Environment
,
Leisure Travel
,
Massachusetts
,
Natural Resource Management
,
New York
,
New York City
,
North America
,
Outdoor Recreation
,
Recreation And Leisure
,
United States