N. Ireland to take over law-and-order powers in deal that saves Catholic-Protestant coalition
By Shawn Pogatchnik, AP
Friday, February 5, 2010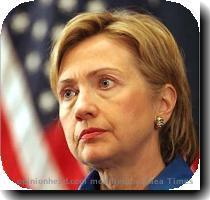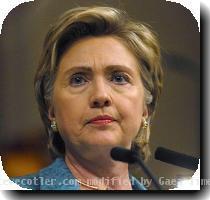 NIreland's power-sharing govt saved with new deal
HILLSBOROUGH, Northern Ireland — Northern Ireland will take over its own law-and-order powers from Britain by April 12, the British and Irish leaders announced Friday as they unveiled a breakthrough that saves the province's Catholic-Protestant government.
A specific date for the handover of justice powers was the key commitment in a wider compromise plan to improve Northern Ireland's argument-prone coalition and change how the province's divisive Protestant parades are mediated.
"Let it be said in times to come, that after decades of violence, years of talks, weeks of stalemate, this is the day we have secured the future," British Prime Minister Gordon Brown told reporters in Hillsborough Castle near Belfast, the venue for 10 days of round-the-clock negotiations.
The Irish Catholics of Sinn Fein had threatened to withdraw from the power-sharing government — triggering the collapse of the key achievement of Northern Ireland's 1998 peace accord — unless Protestants accepted a deadline for the power handover.
"This might just be the day when the political process in the north (of Ireland) came of age," said Sinn Fein's Martin McGuinness, the former Irish Republican Army commander who is the senior Catholic minister in the unity government.
McGuinness and his Protestant partner atop the government, Democratic Unionist leader Peter Robinson, stood side by side Friday with Brown and Irish Prime Minister Brian Cowen of Ireland to unveil the breakthrough.
The deal happened because Robinson persuaded his party's divided lawmakers to back a new round of compromise with Sinn Fein — despite Protestant fears about giving former IRA militants any role in overseeing Northern Ireland's police and courts.
But both premiers were confident that handing over power to a new Justice Department in Belfast represents the last major step in a decade-long effort to make power-sharing work.
"Today's agreement is the opportunity for a fresh start. The opportunity to take down the remaining walls of divisions, not just in our streets, but in our hearts," Brown said.
The U.S. government, which had pressed Protestant leaders to accept the transfer of justice powers, lauded the deal as an inspiration for peacemakers worldwide.
"Northern Ireland gives us hope that, despite entrenched opposition and innumerable setbacks, diligent diplomacy and committed leadership can overcome generations of suspicion and hostility," said U.S. Secretary of State Hillary Clinton, who has kept in regular contact with negotiators.
Brown and Cowen last week launched a personal mission to prevent the collapse of Northern Ireland's four-party coalition, which was established in 2007 to inspire compromise across Northern Ireland and end a conflict that had claimed 3,700 lives since the late 1960s.
In practice, however, the 2 1/2-year-old coalition and its predecessors have repeatedly broken down and failed to show that divided local politicians can govern Northern Ireland better than Britain did.
The compromise deal's 17-page text, called the Hillsborough Castle Agreement, revealed that many key issues remain unresolved.
Alliance Party leader David Ford, whose party is currently shut out of power-sharing, is expected to be appointed justice minister in a March 9 vote in the Northern Ireland Assembly.
Ford said the public expected politicians to establish the Justice Department quickly and stop squabbling.
"After having had such a long delay, we should get agreement and implementation as fast as possible. There should be no excuse," he said.
But critical decisions on other issues have been put off. Friday's plan sets specific deadlines only for several committees of lawmakers to be formed, each to investigate different disputes.
One committee will explore potential reforms to the Parades Commission, a British-formed panel that since the late 1990s has barred Protestant marchers from passing near militant Irish-nationalist districts.
Protestants say they should enjoy freedom of assembly and hope to forge a new system that will defuse Catholics' deep-seated hostility to the demonstrations.
The Orange Order brotherhood — whose 30,000 members march each July to celebrate a 17th century military victory over Irish Catholics — called Friday's agreement "a positive step forward, and we are pleased that people have been focusing on the issue of parading."
A second panel of lawmakers will examine ways of making Northern Ireland's coalition function with real unity, rather than suffer constant deadlock as ministers announce unilateral decisions.
On the Net:
Hillsborough Castle Agreement, www.nidirect.gov.uk/agreement