Palestinian Cabinet holds meeting in Hebron, stakes its claim amid furor over contested shrine
By Karin Laub, AP
Monday, March 1, 2010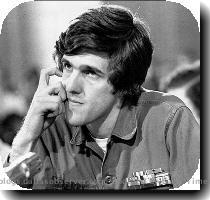 more images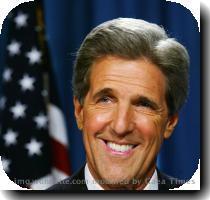 more images
Palestinian Cabinet stakes claim amid shrine furor
HEBRON, West Bank — The Palestinian Cabinet moved its weekly meeting to Hebron on Monday, a symbolic protest against Israel's addition of a contested shrine in this volatile West Bank city to its list of national heritage sites.
Israel's decision last week drew widespread international criticism and heightened Palestinian suspicions of Israel at a time when the U.S. is trying to restart peace talks.
Israelis and Palestinians have clashed frequently in the past over two West Bank shrines added to the heritage list: the Tomb of the Patriarchs in Hebron and Rachel's Tomb in Bethlehem.
The city's brewing tensions were on sharp display on Monday, when a group of settler youths, some as young as 4 years old, threw rocks and cursed at Palestinians not far from the traditional grave of Abraham, considered the father of both Judaism and Islam.
Palestinian President Mahmoud Abbas denounced Israel's move as an "attack on the holy places," and his Islamic militant Hamas rivals in Gaza called for a new uprising. Israeli Prime Minister Benjamin Netanyahu said the decision was about preserving culture, and not connected to politics.
Over the past week, Palestinian stone-throwers have clashed almost daily with Israeli troops in Hebron, a divided city where 500 Jewish settlers live in heavily guarded enclaves amid 170,000 Palestinians.
The Cabinet session came a day after Israeli police forces dispersed masked Palestinian rioters at Jerusalem's most contentious holy site. And early Monday, gunmen opened fire at an Israeli security vehicle in the east Jerusalem neighborhood of Silwan, lightly injuring a security guard, police said.
Netanyahu has tried to calm tensions, saying the plan was to protect the holy sites and without infringing on Muslim freedom of worship.
However, Palestinians fear the decision is another sign that Netanyahu wants to hang on to significant parts of the West Bank, a territory they want for their future Palestinian state, along with Gaza and east Jerusalem.
Palestinian Prime Minister Salam Fayyad convened his Cabinet at the Hebron governor's office Monday, instead of its usual venue in the city of Ramallah. The ministers were greeted by a military honor guard.
Fayyad condemned Israel's decision on the holy sites but also appealed for calm.
"We are not going to be drawn into a cycle of violence," Fayyad told The Associated Press. "We are fully determined, and we count on our people understanding fully well that the best response to this … is to stay focused" on state-building.
The disputed shrine in Hebron is a 2,000-year-old fortress-like structure built where tradition says Abraham and other biblical patriarchs are buried. Muslims call it the Ibrahimi Mosque.
Israel partitioned the shrine, keeping apart Muslims and Jews, after an Israeli settler gunned down 29 Muslim worshippers there in February 1994, before being bludgeoned to death.
Hebron Mayor Khaled Osaily said the city's Palestinians are deeply suspicious. "The settlers came here for one reason, they want to claim that this is Jewish heritage, and not only for the mosque, but for the whole city of Hebron," he said.
Netanyahu's move has also drawn international criticism. In Brussels, the EU's foreign policy chief, Catherine Ashton, called the Israeli move "detrimental to attempts to relaunch peace negotiations."
Visiting U.S. Sen. John Kerry told reporters in Jerusalem Monday that he understood the Israeli leader's desire to preserve a historical site. "But the timing and the manner of the announcement needs to be taken into account in the future," Kerry said.
Kerry said he hoped the clashes would prove to be no more than a "hiccup" toward getting U.S.-mediated peace talks back underway — a process that could resume in the coming weeks.
Also Monday, a Palestinian militant in the Gaza Strip was killed by an Israeli tank shell close to the border with Israel, Palestinian medics said. The Israeli military said the tank fire was aimed at militants preparing to plant a bomb along the border fence.
Additional reporting by Dalia Nammari in Hebron.
Filed under:
Islam
,
Religion
Tags:
Gaza Strip
,
Geography
,
Hebron
,
International Agreements
,
Israel
,
Jerusalem
,
John Kerry
,
Middle East
,
North America
,
Palestinian Territories
,
Religious Doctrines And Belief Systems
,
Territorial Disputes
,
United States
,
West Bank