Saraswati Puja Being Celebrated Today
By Swatilekha Paul, Gaea News Network
Tuesday, February 8, 2011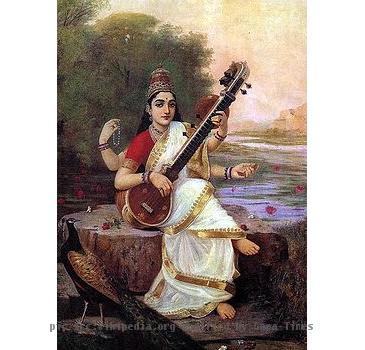 more images
NEW DELHI, INDIA (GaeaTimes.com)- Saraswati Puja is being celebrated with much fanfare all over the nation today. The spirit of the festivities is palpable across various educational institutions where pujas are being held for Goddess Saraswati, the goddess of wisdom and learning. On the eve of Saraswati Puja, idol-makers in cities across the country were seen busy giving the last touches to the idols while preparations in houses as well as schools, colleges and other places of learning were on in full swing. Other than the pujas, the day would also be marked by a variety of cultural activities in the educational institutions.
Apart from the religious festivities associated with Saraswati Puja, students also look forward to the day for socializing and spending some quality time with friends. While offering prayers to the Goddess of learning on the special day, the young generation also intends to take the opportunity to break away from the regular schedule and enjoy the day to the fullest with friends. Amitat Pani, who runs a coaching center in Bhubaneswar told reporters that Saraswati Puja offers the students a chance to get together and meet each other while many of the students eagerly wait for the occasion as the traditional belief says that studies are forbidden on the day.
However, many belief that for the young generations, Saraswati Puja hardly holds much significance other than shopping away to glory and having a gala time with friends. Dhiren Dutta, a retired school teacher said that nowadays, students are more engrossed in buying clothes and matching accessories for the day rather than worshiping Goddess Saraswati.