Northern Ireland breakthrough sustains Catholic-Protestant government _ but more crises likely
By Shawn Pogatchnik, AP
Friday, February 5, 2010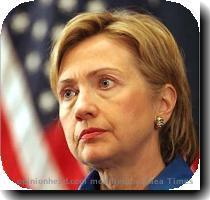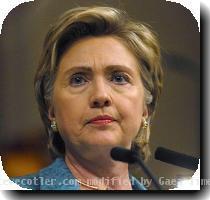 New Belfast pact faces many tests, little trust
HILLSBOROUGH, Northern Ireland — A breakthrough deal Friday to save Northern Ireland's Catholic-Protestant government has given a new lease of life to an awkward partnership of former foes that still must overcome many obstacles to survive.
The prime ministers of Britain and Ireland stood beside Irish Catholic leader Martin McGuinness and British Protestant leader Peter Robinson as they heralded a deal that was 2 1/2 years of argument — and 10 days and nights of exhausting negotiations — in the making.
British Prime Minister Gordon Brown told both men they had completed an unlikely journey from warlords to practical politicians, and in the process helped consign to history a four-decade conflict that left 3,700 dead.
"We are in a new, more mature age of politics in Northern Ireland. People have looked over the abyss and said there must be no return to the past," Brown said at a news conference alongside Robinson, a one-time Protestant militant, and McGuinness, former commander of the outlawed Irish Republican Army.
McGuinness' Sinn Fein party had threatened to withdraw from power-sharing — shattering the central institution of Northern Ireland's 1998 peace accord — unless Robinson's Democratic Unionists stopped blocking plans to create a new Justice Department in Belfast that would oversee law and order in this long-divided society.
Friday's deal commits the Northern Ireland Assembly to elect a justice minister March 9 and Britain to transfer control of more than 20 criminal justice and law-enforcement agencies to Belfast on April 12.
The governments of Britain, Ireland and the U.S. long have pressed for this to happen as the last logical step in building a unity government that both majority Protestants and minority Catholics can support. Protestants opposed the move, in part, because they loathe the notion of former IRA figures having any role in overseeing justice.
Britain eased the Protestants' concerns with a staggering promise to give an extra 800 million pounds ($1.3 billion) to cover the costs of establishing the Justice Department and a range of exceptional policing costs.
"I want to applaud all the parties for ultimately choosing negotiation over confrontation. In finalizing this deal, Peter Robinson and Martin McGuinness and their teams displayed the kind of leadership that the people of Northern Ireland deserve," said U.S. Secretary of State Hillary Clinton, who kept in touch with the negotiations by telephone.
Yet Belfast political analysts agree that trust, the critical glue for real cross-community cooperation, remains in dangerously short supply. Friday's deal sets a series of diplomatic and security hurdles that the Catholic-Protestant coalition must clear in the high-pressure weeks ahead to avoid another breakdown.
The Protestant side agreed to drop its veto on forging a Justice Department only on condition that Sinn Fein reopened negotiations on the most divisive tradition in Northern Ireland society — summertime marches by tens of thousands of hard-line Protestants in the Orange Order brotherhood.
The Democratic Unionists, whose leaders themselves are mostly Orangemen, want restrictions imposed by British authorities a decade ago to be lifted, so that Protestants can resume their tradition of parading past the most hard-line Irish nationalist parts of Northern Ireland. The practice triggered widespread rioting when last permitted in the mid-1990s. This year's first restricted parades happen at Easter, the bulk in July.
"There is always in a peace deal like this an outstanding issue, something that is deferred until later. In this case it's the parades issue," said Belfast commentator and author Malachi O'Doherty, who noted that power-sharing leaders have yet to demonstrate they can govern "without drama and without crisis."
Friday's agreement specifies, as its first act, that the Northern Ireland Assembly should create an all-party committee Monday that will review current systems for managing, mediating and restricting Protestant parades. The panel must recommend reforms by Feb. 23 — an exceptionally tight deadline that the Democratic Unionists demanded precede the election of any justice minister.
Catholic politicians warned that, if that committee cannot reach an agreement that addresses Protestant demands for greater marching freedoms this summer, the Democratic Unionists could withhold essential support for electing a justice minister — throwing the coalition back into the crisis it has just escaped.
Robinson himself fanned those suspicions when, at his first public engagement after unveiling the agreement, he said Democratic Unionists had hidden "a clever device" somewhere in its 17-page text.
"We have got a clever device to make sure that unless everything is delivered, nothing will be delivered," Robinson said.
He and other Democratic Unionist negotiators declined repeated requests to explain what the "clever device" was. None rejected the notion that blocking the appointment of a justice minister March 9 was one hardball possibility.
Analysts agree that Robinson and McGuinness need to start working together much more smoothly if the wider public is to gain confidence that they really can lead Northern Ireland into a new age of reason and compromise.
The two men, unusually, did share a few public jokes Friday. Robinson suggested that Northern Ireland would win the gold medal if negotiating was made an Olympic sport, while McGuinness said he should have worn a Protestant orange tie and Robinson an Irish green one. "I knew you'd chicken out," he said to Robinson.
On the Net:
Hillsborough Castle Agreement, www.nidirect.gov.uk/agreement
Filed under:
Religion
Tags:
Belfast
,
Europe
,
Geography
,
Hillary Clinton
,
Hillsborough
,
Ireland
,
Judicial Elections
,
Northern Ireland
,
Religious Doctrines And Belief Systems
,
United Kingdom
,
Western Europe